آرتيني فعّال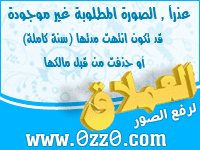 Joined: 22 February 2008
Topics: 29
Posts: 1074
Grade: رابعة
I have no topics yet
Odysseus

,  
I saw that movie long time ago, but still remember it very well. I may disagree with Nazneen and would have went after my heart, yet she proved to be the one of a kind strong woman that can handle all biterness and misery just to raise healthy kids.

I would like to interduce this poet who had affected me deeply with her poems and her life. She is the Americn poet Sara Teasdale

August 8, 1884

In the years 1911 to 1914, Teasdale courted a few men, including poet Vachel Lindsay, who was absolutely in love with her but did not feel that he could provide enough money or stability to keep her satisfied. She chose instead to marry Ernst Filsinger, who had been a fan of her poetry for a number of years, on December 19, 1914.
Filsinger was away a lot on business which caused a lot of loneliness for Teasdale.[3] In 1929, she moved interstate for three months, thereby satisfying the criteria to gain a divorce. She did not wish to inform Filsinger, and only did so at the insistence of her lawyers as the divorce was going through—Filsinger was shocked and surprised. Post-divorce, Teasdale remained in New York City, living only two blocks away from her old home on Central Park West. She rekindled her friendship with Vachel Lindsay, who was by this time married with children.
In 1933, she committed suicide by overdosing on sleeping pills.[4] Her friend Vachel Lindsay had committed suicide two years earlier. She is interred in the Bellefontaine Cemetery in St. Louis.

A common urban legend surrounds Teasdale's suicide. The legend claims that her poem "I Shall Not Care" (which features themes of abandonment, bitterness, and contemplation of death) was penned as a suicide note to a former lover. However, the poem was actually first published in her 1915 collection Rivers to the Sea, a full 18 years before her suicide:


"I Shall Not Care"

WHEN I am dead and over me bright April
Shakes out her rain-drenched hair,
Tho' you should lean above me broken-hearted,
I shall not care.
I shall have peace, as leafy trees are peaceful
When rain bends down the bough,
And I shall be more silent and cold-hearted
Than you are now.

p.s.: I copy paste this post from wikipedia. And next I will post my fav poems for Sara.

_________________

Last edited by Nawal8q on Thu Nov 24, 2011 5:21 pm, edited 1 time in total.